For All Young Artists
Keli International Kalamela has turned out to be the International Event for all young artists who want to test their ability against other talented counterparts in most of the known forms of Indian Arts.

When Keli is getting ready to host this most acclaimed and prestigious event outside India, hundreds of most talented artists will travel from different parts of the world to contest in fifteen different disciplines in four different age groups.
Festival Of Indian Arts
After the scintillating successes of previous years, preparations are underway to organize yet another Mega Mela on 3rd and 4th of June 2017 for our young artists hailing not only from Pravasi backgrounds, but also for anyone who has learned the rich art forms India has to offer.

In its pursuit towards universality, Keli is lifting the pravasi barriers in all the age group, for any versatile artists, who may qualify to compete in this prestigious event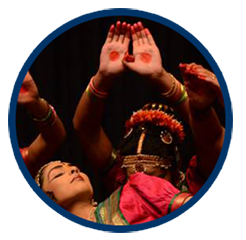 Our Vision & Mission
Our Vision is to bring together all the talented young performers and artists of Indian classical dances and other art forms from all over the world and to provide them with a genuine platform for cultural and artistic development.

Our Mission is to contribute immensely to safeguard and nurture our centuries old rich culture and traditions through investing in its various forms and faces. We would like to be known as Guardians of Indian Art and Culture..